Staff
Our dedicated staff members are here to provide support, compassion, and information to help you through your journey of grief and the celebration of your loved one's life.
Pace-Stancil Funeral Home - Dayton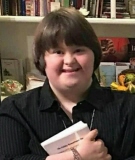 Denise Johnson
Office Manager, Dayton
pacestancildayton@sbcglobal.net
Denise Johnson joined Pace Stancil Dayton in September 2022. She is a retired educator and is currently working towards gaining her funeral director license. She coaches club volleyball for her daughter's club, Xcel and has coached club and high school volleyball for the past 40 years. Denise is active in the First Methodist Church in Cleveland, Texas. She has three grown children, Chelsea (Jerry), Kendall and Tristan (Brentlee) and 5 grandchildren.